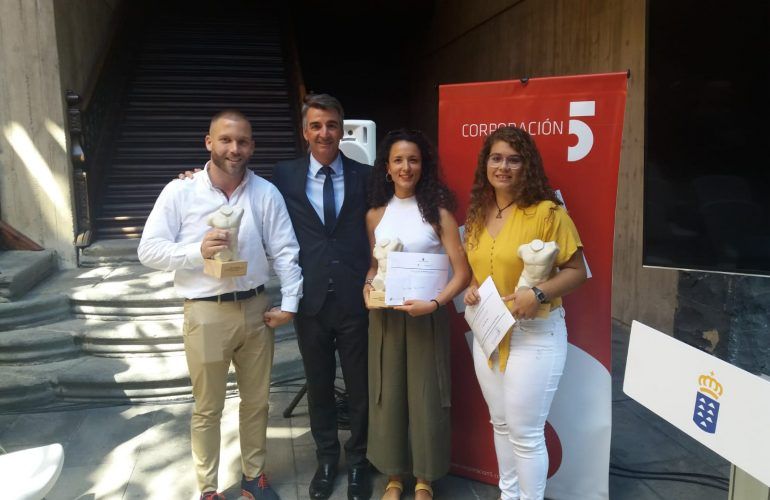 SPONSORSHIP OF ACADEMIC-SPORTS EXCELLENCE
Corporate Social Responsibility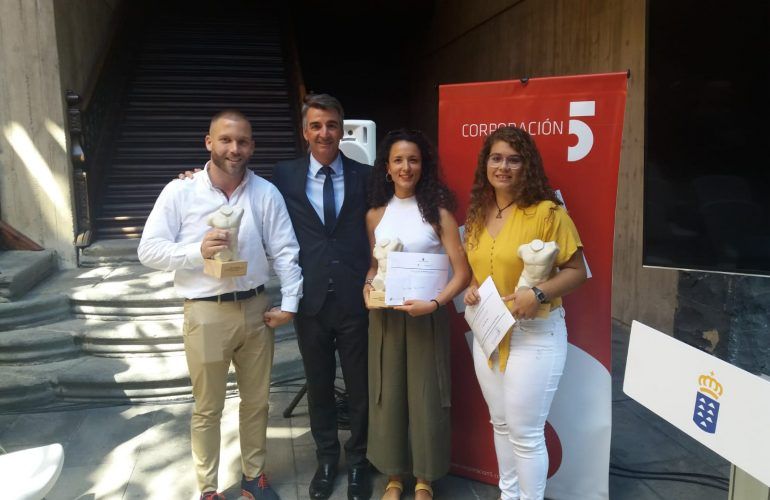 Corporación 5, as part of its corporate social responsibility actions, collaborates as a sponsor of the Canary Islands Academic-Sports Excellence Awards 2016-2017 for athletes enrolled in the public universities of the Canary Islands.
We are a company committed to society and to the values associated with sport, such as effort, self-improvement, promotion of talent and improvement of healthy habits.
Furthermore, we firmly believe in the need to improve the training of the Canarian population, especially in a context where the data show that the higher the level of training, the lower the unemployment rate.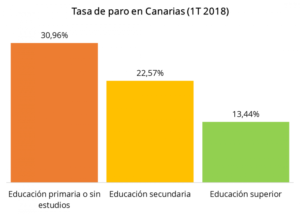 Today, 1 August 2018, the Canary Islands Academic-Sporting Excellence Awards 2016-2017 were presented to 6 young students at Canarian universities with brilliant academic records, as well as great sporting careers.
Corporación 5 is proud to have sponsored 3 of the 6 awards and to have presented cash prizes to the following winners:
Nerea Martín Raya
Alejandro Rojas Cabrera
Clara Valle Guerra
We are convinced that these prizes are an incentive and a well-deserved recognition of the effort, talent and time management skills of the students of the Canarian universities.
CONGRATULATIONS TO THE 6 WINNERS!